SEO Book is a world renowned SEO training guide for people of all levels of experience, created to help visitors learn and better their understanding of search and marketing techniques. As a member of SEO Book, you can cultivate that expertise and leverage your knowledge to better your website. SEO Book can help improve your Internet marketing knowledge and SEO presence by teaching you how to increase your online traffic, conversion rates, and overall profitability. It is a complete training program for anyone interested in improving their online presence through SEO.
Members have access to the top materials, written and created by some of the most widely respected experts in the field; and while a small sampling of SEO Book's tools are free to the public, the real gold is in the paid membership, where users have access to the very latest information and specialized tools. The user forums aim to offer the highest "signal to noise" on the web. In addition to Aaron Wall making over 30,000 posts in the forums, the moderators include people with a rich & deep background in search & online publishing, include Debra Mastaler and Anita Campbell. Peter Da Vanzo & Eric Covino also put in a lot of work on the site & there are amazing members from all over the world, with dense pockets of membership in countries like the UK & Australia.
As a full member, you will learn from a number of training modules. These in-depth guides walk you through scores of vital topics. They will teach you the ins and outs of keyword research, link building, PPC advertising, local search, and so much more! You simply cannot find the same caliber materials available anywhere else. If you have any questions on them, the user forums give you direct access to feedback. In the forums you will find strategy & advice that is often literally years ahead of the market, which is invaluable, as many of the profits in the search game come from those who are able to quickly leverage new opportunities.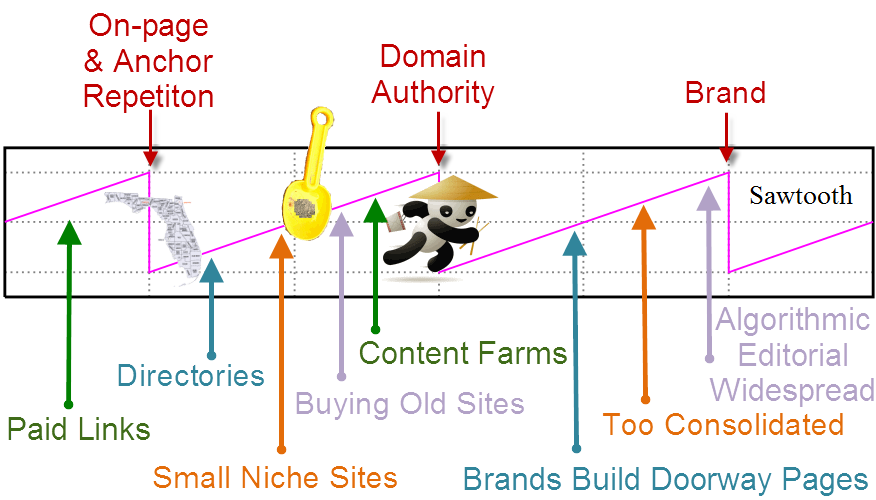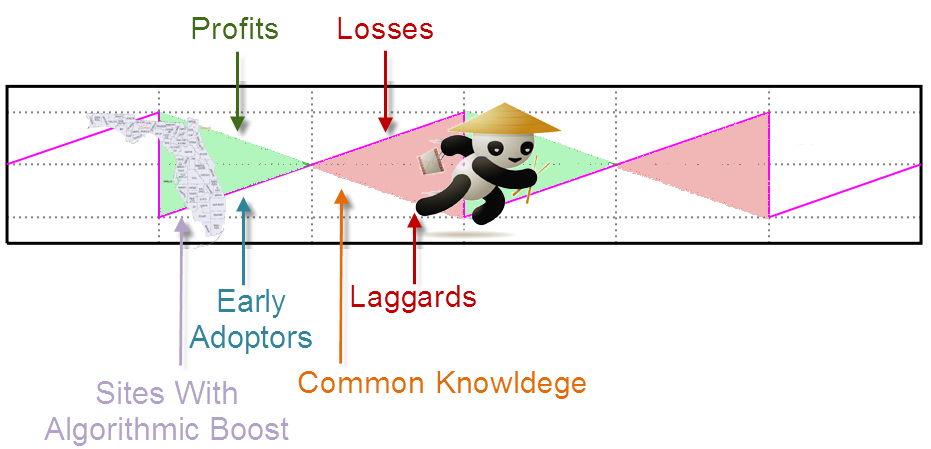 You will also have access to a bank of quick start checklists; designed to help beginners start off on the right foot. These lists will help you avoid the common mistakes and pitfalls of SEO before they affect your website. Additionally, you'll be able to view special videos, giving you tips and tricks for all of the most important SEO and marketing subjects. You'll learn the "ten most profitable SEO strategies in today's market" through a fantastic series delivered to you in a ten day program.
Plus, for the visual learner, there are specialized flowcharts to help you see the pathways and connections your customers are making and how to best improve them. Lastly, you'll be sent a monthly newsletter. Written by the top minds at SEO Book, this document alone is worth the price of membership. It discusses all the latest news and major breakthroughs you need to be aware of. You will get advice that speaks to the issues you and your colleagues are facing, right when you need it. It also highlights featured threads from the member forums & community discussion around breaking important issues.
Who are these experts who give out all this incredible advice?
SEO Book was launched in 2003 by Aaron Wall – one of the most recognized names in SEO. Aaron had started working in SEO as a favor for friends and acquaintances; soon, his deep desire to learn and improve brought him to his "phenom" status, and sparked the oldest, longest running SEO website.
SEO Book was originally a simple blog; teaching others about SEO and the tips and tricks of the trade. He also used his site to sell an e-book he'd written; because of Aaron's experience and industry knowledge, it soon became one of the most popular SEO guides ever. Within the first few years, SEO Book grew to monumental heights. They brought in talent like Eric Covino, a master at building thriving online communities, as Community manager, and Peter Da Vanzo as editorial director.
From his earliest ventures into the world of SEO, Aaron was committed to learning from the best, and often, that "best" came in the form of Peter's Search Engine Blog, and other writing. Peter is one of the most knowledgeable SEO authors in the business. The addition of these SEO experts to SEO Book gives members unprecedented access to accurate information, lively discussion and the most innovative thinking in the industry; and, with all the self-promoted opinions out there, talking about search and marketing, it's important you find someone actually worth listening to. Sometimes it can be hard to discern which "experts" are really experts. You have to take the word of others you trust. If you know where to look, you can see for yourself who's being commended in the SEO community and who isn't.
SEO Book and its creators have been featured in numerous articles and top news sites in the Tech and SEO niche for years; from publication companies like Marketing News and iMedia Connection, to tech giants, like TechCrunch and Slashdot. SEO Book's reputation extends to even international mainstream news media; including Forbes.com, The London Times, USA Today, The Wall Street Journal, Wired, Business2.0, MSNBC, Business Week, Time Magazine, The Guardian and the Register.
Are these names trustworthy? Can you accept their recommendation of SEO Book? Of course! They're your best resource. SEO Book can help you take your business to the next level of success! In all the noise and uncertainty of today's economy, and marketing environment, people must find the balance between promoting their business and running it.
Instead of scrounging the web for information and counsel that applies to your company, why not go straight to a reliable source? You won't waste hours of precious time, lost in the clamor of beginners pretending to be experts. Instead, you'll be able to focus on what really matters to your company. You'll have time to create your own innovations and your own improvements.
You know the benefits SEO Book provides: a selection of prized "members only" tools, expert filled forums, and invaluable resources. In one convenient location, they hand you everything you'll need to boost your rankings, outpace your competitors and strengthen your competitive advantage in your field; but forget about all those. The greatest asset you gain by becoming an SEO Book member is focus.
With this community, you have the opportunity to slice through the chaos and find information that is truly useful to you! You need someone who knows what they're doing and how to help you. You need experienced advisers and quality information. You need SEO Book.
So why not get started? Become a member today and give your business the leg up it needs. It's a decision you won't regret.